A record number of eager travelers are finally getting back to long awaited getaways. We've witnessed this travel trend with our own investors at Equity Estates. The travel media has dubbed this "revenge travel." The revenge being directed at the pandemic and its subsequent travel restrictions that brought international travel, group vacations, and epic celebrations to a screeching halt. 
Now that travel constraints are being lifted, eager tourists are sparing no expense to plan long-awaited, much-needed vacations. This includes family reunions, milestone celebrations and return visits to favorite destinations with family and friends as travel-starved Americans have triggered a surge in tourism. 
See a few articles I've recently read about this trend: 

Having just returned from an unforgettable milestone birthday celebration with my beautiful wife, I can say I'm fully on board with this concept. The trip was a poignant reminder of why it's important to invest in the assets that matter most – family. It's also why we're experiencing such success at Equity Estates. Recent times put a spotlight on the importance of vacationing together in quality homes. It also placed Equity Estates at the forefront as a savvy investment opportunity allowing our investors to build memories that last a lifetime. 
As we sailed through the first half of 2022, I proudly look back on the last year and consider just how far Equity Estates has come since its inception in 2006. Thanks to our straightforward investment model, our dedicated and growing team, and incredibly loyal and astute investors, we've not only survived but flourished through an economic recession, a global pandemic, and a series of natural disasters.  After fifteen years of successfully refining our model to best serve our investors, we are now veterans in the luxury travel space.  
As our funds have grown over the last two decades, so have the travel options we offer.
Three Ways to Travel with Equity Estates
Let me suggest three ways to exact the most epic travel possible through Equity Estates. 
KOKO Yacht

–

open to

non-investors

, click here to learn more. 

 

Expeditions & Excursions

–

exclusive to investors and reciprocity partners

 

Equity Estates Residences

– e

xclusive to investors, their friends and family, and reciprocity partners

 
KOKO Yacht
Our affiliated company, Equity Estates Marine Management, LLC is delighted to announce KOKO, a 72-foot, Italian-built luxury motor yacht sailing out of St. Martin to St. Barts and Anguilla with the BVI and other Caribbean islands available upon request.  
I am excited to share KOKO Yacht is open to non-investors of Equity Estates.
Click here to learn more about chartering KOKO.  
I had the privilege to travel aboard KOKO earlier this spring. It is absolutely an adventure of a lifetime to witness the endless million-dollar views from this luxury yacht. Aboard KOKO, the five-star Equity Estates experience is delivered by a skilled and personable captain, dedicated head steward, and a talented private chef who whips up snacks and fresh meals from locally sourced goodies all day, every day, at your beck and call.  
Life aboard a private yacht is unparalleled to any Caribbean experience. Having three devoted crew taking care of fun, food, and drinks from the moment you wake to the second you retire for the night is nothing short of divine. 
We spent an afternoon navigating the calm aqua waters on paddleboards as the stew taught slalom skiing off the yacht's tender. Our front row seats to amazing marine life while snorkeling in the Captain's secret spots were unbeatable. I brought hand selected wine from my cellar and the chef skillfully paired them with creations reminiscent of a day in wine country… while afloat of course. 
To experience a day in the life aboard KOKO, I invite you to click here to explore. 
Expeditions & Excursions
After a decade of studying our investors' travel habits and preferences, we expanded our bucket-list travel options by offering Equity Estates Expeditions – once-in-a-lifetime trips in the company of fellow Equity Estates investors.  
Our investors indulge their wildest vacation dreams with incomparable trips including:  
South African Safari, Victoria Falls and Cape Town

Danube River Cruise/Oktoberfest

 

Family Glamping in Yellowstone

 

Tour of Tuscany 

 

The Galapagos on a Private Yacht 

 

Botswana Safari

 
In July, we welcomed over 30 of our investors to Johannesburg where they kicked off a world-class expedition and safari in South Africa. By private charter we flew investors to two renowned game reserves where they spent six unforgettable days in luxury accommodations in the Sabi Sand Game Reserve and witnessed "The Big Five" of Africa (lion, leopard, rhinoceros, elephant, and Cape buffalo).
In addition to the bespoke safari, an optional trip allowed investors to marvel at the sights of Victoria Falls and fly by private charter to Cape Town to experience the stunning cliffs of the Cape of Good Hope and hand-picked activities specific to each family's activity level and preferences.
We're pleased to announce survey results are in, and investors ranked this once-in-a-lifetime experience a 9.6/10 all around. We're currently mapping out 2023 and 2024 expeditions with several exciting bucket list adventures in the running. 
It's been a huge success executing unforgettable trips for our investors where they earn bragging rights to adventures few ever experience while forging new friendships with fellow investors. We invite you to click here to peek at these magnificent trips.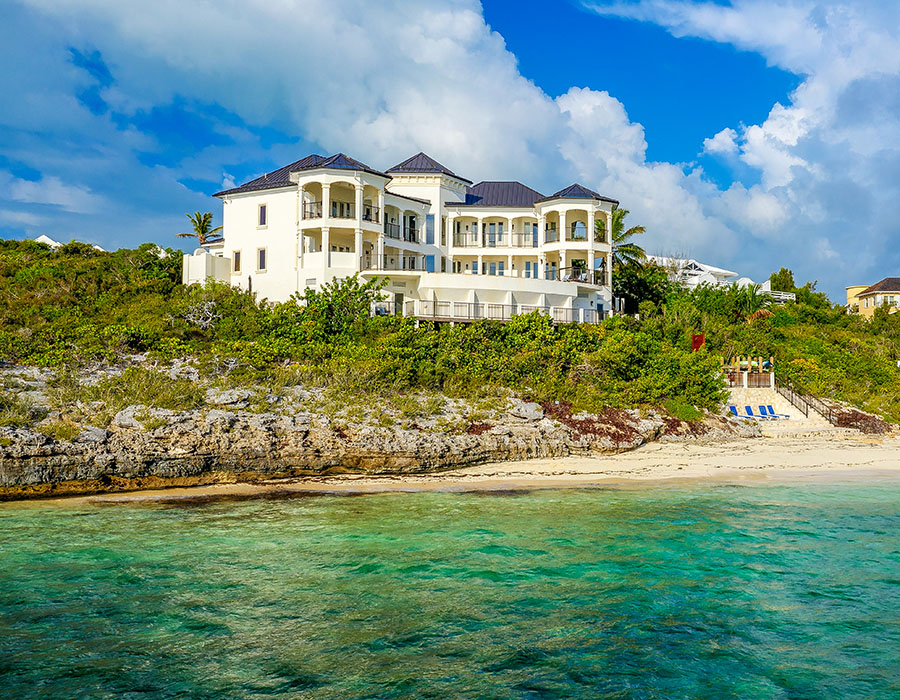 Equity Estates Residences
No matter what Equity Estates residence you travel to, you will absolutely delight in the comfort of a luxury private home, outfitted like your own so you can spend every minute of your vacation, on vacation. 
Our residence portfolio includes access to homes in over 25 global destinations, and we continue to add new luxury residences.  Every detail of our investors' 20,000+ trips are planned from door to door by our devoted Personal Travel Concierges.
Speaking of doors, when investors arrive at Equity Estates homes, the local host greets them at the front door (or upon request conducts a FaceTime tour) with a fully stocked fridge and tour of the residence which is provisioned with over 85 consumables. The Local Host is on-call throughout each trip to accommodate or amend your itinerary and answer any questions.  
Every home is outfitted with luxurious linens, towels, bathrobes, and upscale toiletries. Our kitchens are equipped for a chef (which we also arrange for investors) with top-of-the-line appliances and cookware. Quality furnishings, WiFi mesh systems, Sonos sound speakers and outdoor living amenities enhance each home. Every vacation in an Equity Estates residence is a five-star experience. To see how and where our investors travel with a vengeance in their luxury residences, visit our destinations page. 
Introducing Fund VI
In summary, it's been a busy sixteen years at Equity Estates, with 2022 being a milestone year of record growth both through the rapid sell-out of Fund V, the addition of many new team members, the launch of Fund VI, exclusive safaris and expeditions, and what could be the most epic travel benefit we offer to both investors and non-investors, KOKO Yacht.   
We would welcome an opportunity to discuss why now is a great time to invest in Equity Estates. If you are ready to learn more about Fund VI, now's the perfect time to speak with a member of our Investor Relations team before our Phase I pricing sells out this summer. We'd love to share with you all the delightful benefits of becoming an investor.  
Call us at 404.445.8501 or click here to schedule an appointment with one of our Investor Relations Team members. 
Until next time, safe travels!
Philip Mekelburg
CEO, Equity Estates